Worldwide Tax News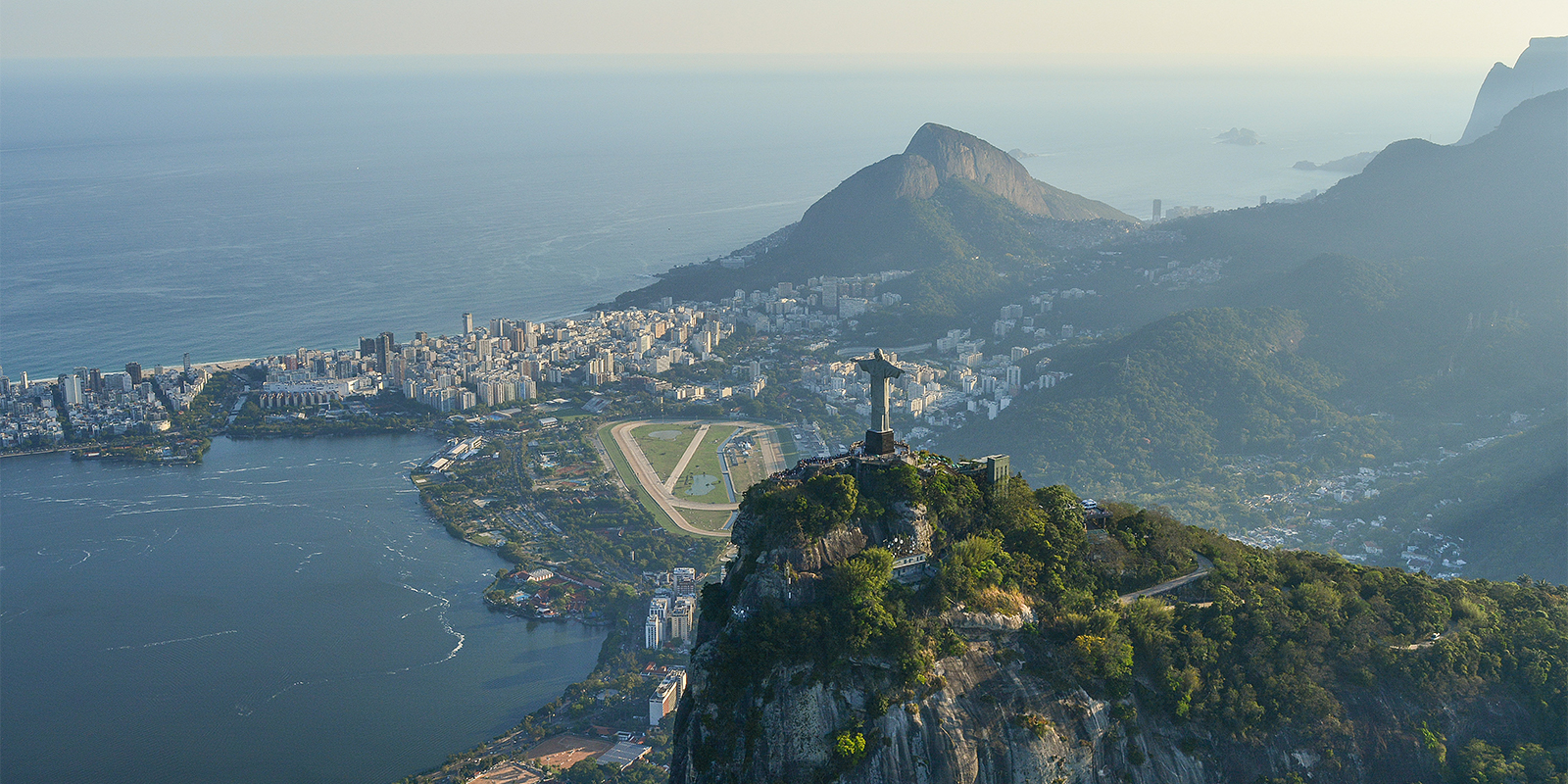 Brazil's Ministry of Finance has announced the launch schedule for the eSocial platform, which is for the purpose of employee-related compliance reporting, including tax, labor, and social security information. Mandatory reporting via the eSocial platform is being implemented in three stages beginning in the first half of 2018. Each stage includes five phases of implementation with each phase including additional information reporting requirements. The first stage begins 8 January 2018 for companies with annual revenue exceeding BRL 78 million, the second stage will begin in July 2018 for smaller companies, and the third stage will begin in January 2019 for public agencies.
The European Commission has published a Fact Sheet including questions and answers on the EU list of non-cooperative tax jurisdictions. The Fact Sheet includes answers relating to why the list was produced, how it was compiled, the criteria used, etc. Of particular interest, is clarification as to why EU Member States weren't assessed for this list and why certain jurisdictions that failed to meet the criteria were not listed. Answers to these questions are as follows:
Why weren't EU Member States assessed for this list?
The EU list is a tool to deal with external threats to Member States' tax bases. It is also a means to promote more dialogue and cooperation with international partners on tax issues.
Within the EU, different tools are used to ensure fair and transparent taxation. For example, Member States are bound by far-reaching new transparency rules and anti-avoidance measures, thanks to the ambitious EU agenda against tax abuse. The EU also leads by example when it comes to implementing the OECD BEPS measures and international transparency standards, which are now enshrined in EU hard law.
Member States' laws have been put in conformity with these global standards over the past three years, through several pieces of legislation agreed at EU level. Thanks to these changes, the EU is now is the lead when it comes to tax standards
Besides, Member States tax regimes are also subject to a high degree of scrutiny within the EU, and are challenged if they are considered to be unfair. The Code of Conduct for Business Taxation sets out principles for fair tax competition, which all Member States abide by. The Commission has also launched state aid investigations when it suspected that Member States gave unfair tax advantages to certain companies. The European Semester process is another tool to address national tax schemes which may not be up to scratch when it comes to fair and transparent taxation. It should be noted that, when assessed against the EU list criteria, all Member States are fully compliant.
Why didn't Member States list every country that failed to meet the criteria?
The EU list was always intended as a last resort option – when all other efforts to engage with a third country had failed. Jurisdictions that were prepared to cooperate were not listed, so long as they gave a clear and concrete commitment to address the identified tax deficiencies.
For certain jurisdictions, specific factors needed to be taken into account. For example, 8 jurisdictions (Antigua and Barbuda, Anguilla, Bahamas, British Virgin Islands, Dominica, St Kitts and Nevis, Turks and Caicos, US Virgin Islands) that were badly hit by the hurricanes in summer 2017 have been given until early 2018 to respond to the EU's concerns. Special consideration was also given to the situation of developing countries. Least Developed Countries without financial centres were automatically excluded from the screening process, while other developing countries without financial centres were given more time to address their shortcomings.
On 5 December 2017, the Council of the EU adopted new rules to make it easier for online businesses to comply with VAT obligations as part of the EU's 'digital single market' strategy, as well as rules to reduce fraud. The new rules:
Extend the existing Mini One Stop Shop (MOSS) system for the VAT registration of distance sales and establish a new portal for distance sales from third countries with a value below EUR150;
Introduce a simplification For start-ups and SMEs, which allows a business to continue applying VAT rules used in its home country if yearly cross-border online sales are below EUR 10,000, and provide for simpler evidence requirements in determining place of supply for businesses with yearly supplies below EUR 100,000;
Make online platforms liable for collecting VAT on the distance sales that they facilitate; and
Remove an exemption for consignments from outside the EU worth less than EUR 22.
The simplification measures will apply from 1 January 2019, while the other changes, including the MOSS system changes, will generally apply from 1 January 2021.
India's Central Board of Direct Taxes (CBDT) has issued a release providing clarification of India's position on the acceptance of MAP and bilateral APAs in cases where paragraph 2 of Article 9 of the OECD Model (or equivalent) is absent from a relevant tax treaty. Paragraph 2 relates to corresponding adjustments. The release notes that the CBDT has examined the matter and decided that transfer pricing MAP and bilateral APA applications will be accepted regardless of the presence or otherwise of Paragraph 2 of Article 9 (or its equivalent) in the relevant treaty.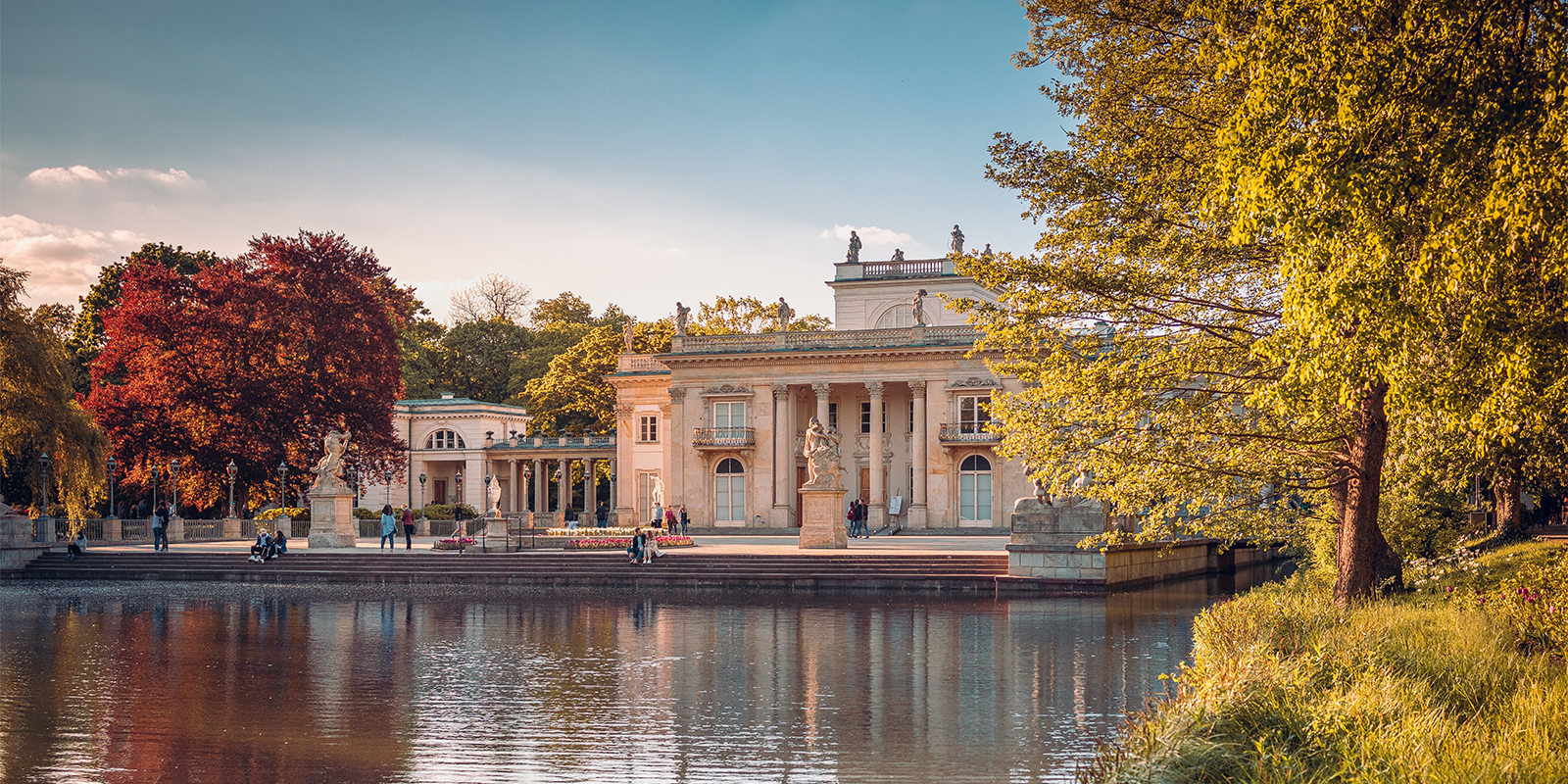 On 24 November 2017, Poland's President signed the Law of 9 November 2017 on improving the environment for innovative activities. The main measures of the law include an overall expansion of the incentives for R&D activities. Changes include:
An increase in the deduction to 200% for all eligible R&D expenses (currently, SMEs are eligible for 150% deduction and larger companies are eligible for 130% deduction and 150% for R&D employee expenses);
An increase in the deduction to 250% for eligible R&D expenses of qualifying R&D centers;
The expansion of qualifying R&D expenses to include expenses for workers under civil law contracts (currently only applies for those with employment contract) and depreciation expenses related to buildings and structures used for the purpose of R&D activities by R&D centers (capped at 10% of gross income - 50% for qualifying SMEs); and
Allowing companies operating in special economic zones (SEZ) to benefit from increased deductions for qualifying R&D expenses, but only for expenses that are not in relation to the business activities for which the company was authorized to operate in the SEZ.
The changes apply from 1 January 2018.
On 5 December 2017, the United Arab Emirate Federal Tax Authority issued a release on taxable, zero-rated, and exempt supplies under the country's new VAT regime. The release also includes a table outlining the different supplies and their treatment.
---
The Federal Tax Authority (FTA) has announced the supplies that will be subject to Value Added Tax (VAT) as of January 1, 2018, revealing selected sectors that will be assigned zero-rated tax, such as education, healthcare, oil and gas, transportation and real estate.
Selected supplies in sectors such as transportation, real estate, financial services will be completely exempt from VAT, whereas certain government activities will be outside the scope of the tax system (and, therefore, not subject to tax). These include activities that are solely carried out by the government with no competition with the private sector, activities carried out by non-profit organisations.
The UAE Cabinet is expected to issue a Decision to identify the government bodies and non-profit organisations that are not subject to VAT.
As provided in the EU Council Conclusions on the list of non-cooperative jurisdictions in taxation matters (previous coverage), a number of countries have committed to joining the Inclusive Framework for the global implementation of the BEPS Project or to at least implement the BEPS minimum standards. The commitment is made, in part, to avoid inclusion in the EU's list.
The following jurisdictions are committed to become members or implement the minimum standards by 2018: Aruba, Cook Islands, Faroe Islands, Greenland, New Caledonia, Saint Vincent and the Grenadines, Taiwan, and Vanuatu.
The following jurisdictions are committed to become members or implement the minimum standards by 2019: Albania, Armenia, Bosnia and Herzegovina, Cabo Verde, Fiji, Macedonia, Jordan, Maldives (already a member), Montenegro, Morocco, Serbia, and Swaziland.
The following jurisdictions are committed to become members or implement the minimum standards if and when such commitment will become relevant: Nauru and Niue.
The four minimum standards include those developed under Action 5 (Countering Harmful Tax Practices), Action 6 (Preventing Treaty Abuse), and Action 14 (Dispute Resolution), as well as Country-by-Country (CbC) reporting under Action 13 (Transfer Pricing Documentation.
UK HMRC has launched a public consultation on the design of legislation for a new royalty withholding tax rule announced as part of the Autumn Budget 2017 (previous coverage). The proposed rule will mean that payments for the exploitation of certain property or rights in the UK that are made to connected parties in low or no tax jurisdictions will be subject to appropriate taxation. The rule does not represent a change in the UK's general approach to taxation of UK source payments, but is a targeted rule aimed at intra-group arrangements that achieve an artificially low effective rate that is distortive to competition in the markets in which they operate, including the UK. In effect, the rule would give rise to an income tax liability where a non-resident has sales to the UK and also makes royalty payments to another non-resident in certain jurisdictions for exploitation of IP in connection with the UK sales.
The government is planning to introduce the legislation for the new rule as part of Finance Bill 2018-19, with the rule to apply from April 2019. The deadline to submit comments is 23 February 2017.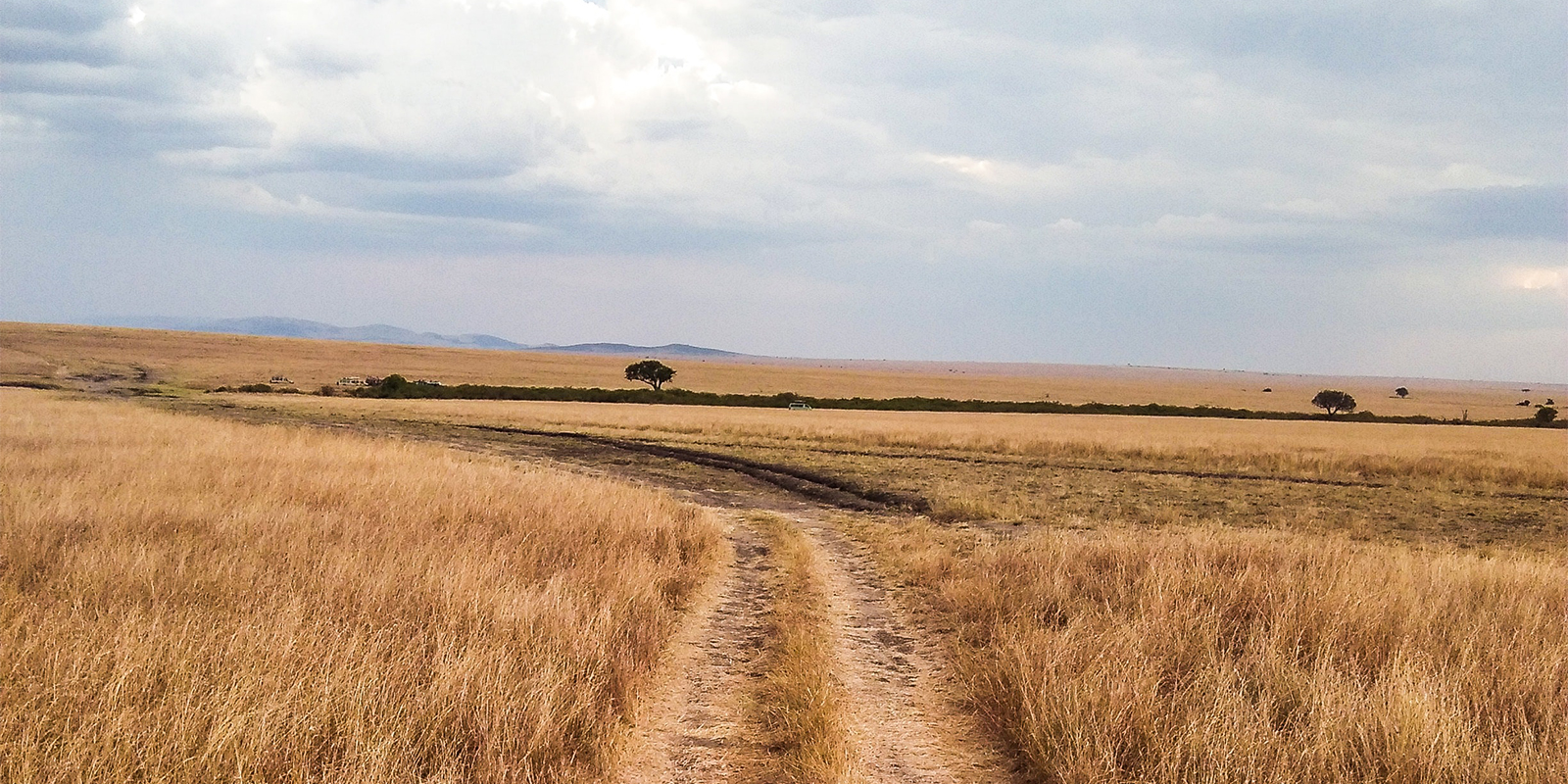 According to an update from the Kenya's National Treasury, the income tax treaty with the United Arab Emirates entered into force on 22 February 2017. The treaty, signed 21 November 2011, is the first of its kind between the two countries.
The treaty covers Kenyan income tax chargeable in accordance with the provisions of the Income Tax Act and covers UAE income tax and corporate tax.
The treaty includes the provision that a permanent establishment will be deemed constituted when an enterprise furnishes services through employees or other engaged personnel in a Contracting State if the activities continue for a period or periods aggregating more than 4 months within any 12-month period.
Article 6 (Income from Hydrocarbons) provides that the treaty will not affect the right of either one of the Contracting States to apply their domestic laws and regulations related to the taxation of income and profits derived from hydrocarbons and its associated activities situated in the territory of the respective Contracting State.
Dividends - 5%
Interest - 10%
Royalties - 10%
The following capital gains derived by a resident of one Contracting State may be taxed by the other State:
Gains from the alienation of immovable property situated in the other State; and
Gains from the alienation of movable property forming part of the business property of a permanent establishment in the other State.
Gains from the alienation of other property by a resident of a Contracting State may only be taxed by that State
Both countries apply the credit method for the elimination of double taxation.
The final protocol to the treaty includes a limited force of attraction provision, which provides that if an enterprise of a Contracting State sells goods or merchandise of the same or similar kind as those sold by the permanent establishment, or carries out business activities of the same or similar kind as those carried out by the permanent establishment, the profits of such sales or activities may be attributed to the permanent establishment if it is demonstrated that these profits are related to the activities of the permanent establishment. An additional condition for attribution is that such sales and activities are not meant to obtain benefits under the treaty. However, this is assumed to be an error in the English version of the treaty considering that an exemption from attribution is typically provided when it can be demonstrated that such sales and activities are not meant to obtain benefits under the treaty.
The treaty applies from 1 January 2018.
The tax information exchange agreement between South Korea and Vanuatu entered into force on 8 June 2017. The agreement, signed 14 March 2012, is the first of its kind between the two countries. It applies for criminal tax matters on the date of its entry into force and for other matters in respect of taxable periods beginning on or after that date, or where there is no taxable period, all charges to tax arising on or after that date.
Play of the Day
FX Rates
Global FX Rates including Tax year Average FX Rates and Spot Rates for all Reporting Currencies.
START TUTORIAL