Worldwide Tax News
Approved Changes (1)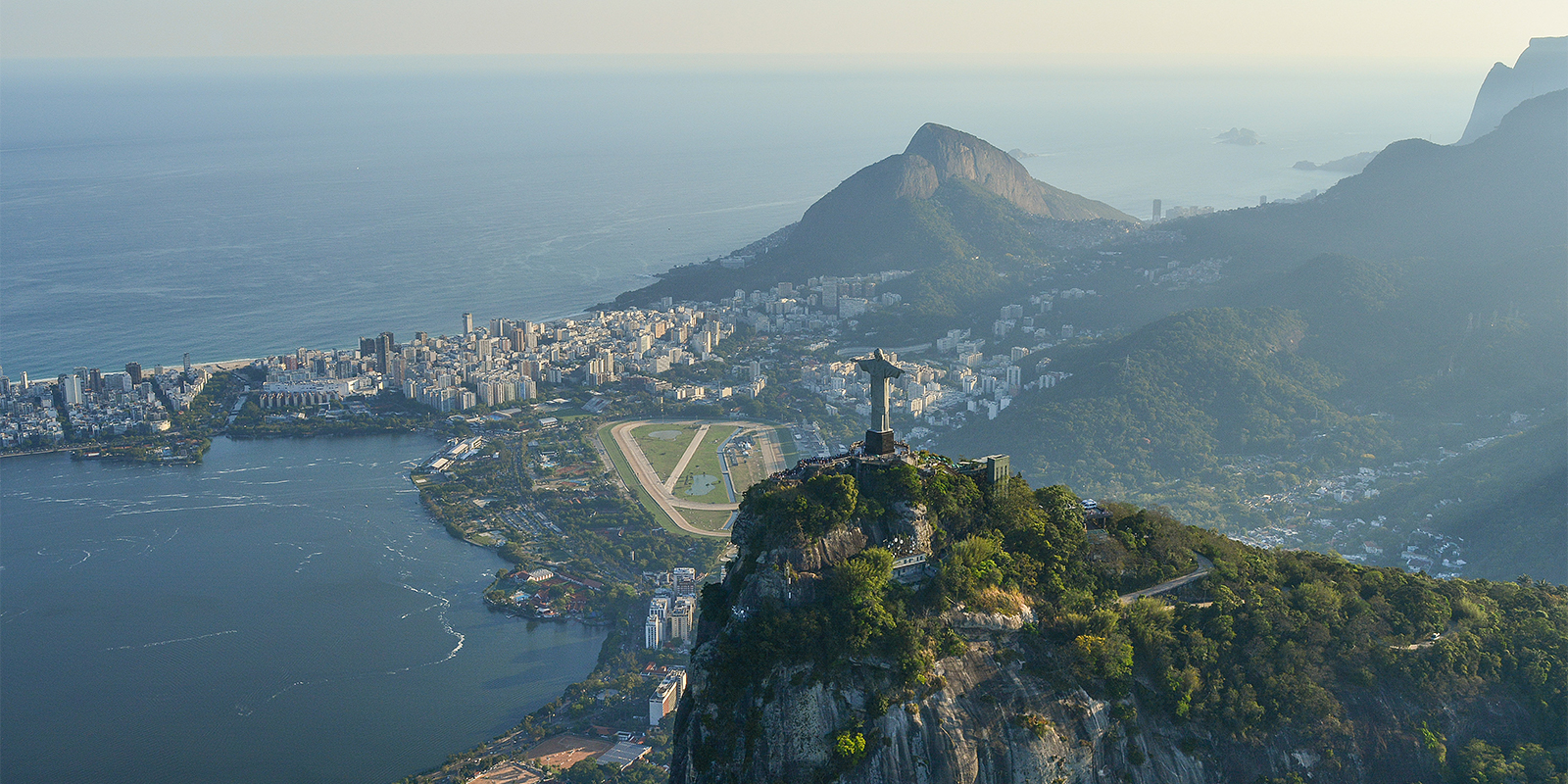 On 10 March 2016, Brazil published the National Congress Declaratory Act No. 5/2016 in its Official Gazette, revoking Provisional Measure (PM) 694/2015. PM 694, published 30 September 2015, introduced changes concerning Interest on equity capital (JCP), and suspended certain R&D incentives (previous coverage). Despite being approved by Brazil's Chamber of Deputies on 2 March, it was not approved by the Senate and the validity of PM 694 was ended effective 8 March.
Provisional measures generally apply when issued, but must be formally approved by the National Congress to remain in effect.
Proposed Changes (2)
According to recent reports, China's State Administration of Taxation is expected to issue a circular by May 2016 on the implementation measures for special tax adjustments that will update and replace Circular No. 2/2009. The circular will include new transfer pricing and other anti-avoidance rules based primarily on the outcomes of the OECD BEPS Project. The final circular will include amendments made to a draft version issued for public comment in September 2015 (previous coverage).
The circular will cover a number of issues, including rules on:
Controlled foreign companies (CFC);
Thin capitalization;
Transfer pricing documentation requirements, including Country-by-Country (CbC) reporting with local filing requirements if an MNE group's CbC report cannot be obtained through exchange;
New "other" transfer pricing methods, including a value contribution allocation method;
Advanced pricing agreements;
Cost-sharing agreements;
Intangible asset return allocation;
Royalty payment deduction limitations;
Profit-level monitoring; and
Others
The intended effective date of the new circular is not yet known. Different rules may be effective from different dates, and retroactive effect may be possible.
On 16 March 2016, the Chancellor of the Exchequer George Osborne delivered the UK Budget 2016 to the House of Commons. The main tax related measures of the budget are summarized as follows.
The personal allowance will be increased to GBP 11,000 for 2016-17 (already approved), and will be increased to GBP 11,500 in 2017-18. In addition, the 40% rate threshold will be increased to GBP 43,000 for 2016-17 (already approved), and will be increased to GBP 45,000 for 2017-18.
As already approved, the corporate tax rate will be reduced from 20% to 19% in 2017, but instead of the further reduction to 18% in 2020, it will be reduced to 17% in 2020.
The higher rate of Capital Gains Tax will be reduced from 28% to 20% and the basic rate will be reduced from 18% to 10%. These changes will apply for disposals made on or after 6 April 2016. However, the reduction will not apply for carried interest and for chargeable gains on residential property.
Two reforms will be made regarding corporation tax loss relief from April 2017:
Current streaming rules will be changed so that losses arising on or after 1 April 2017 will be useable, when carried forward, against profits from other income streams or other companies within a group; and
From 1 April 2017, companies will only be able to use losses carried forward to offset up to 50% of their profits above GBP 5 million (the same cap will apply for a group).
The implementation of the new tax payment schedule for very large companies (profits exceeding GBP 20 million) will be deferred to accounting periods beginning on or after 1 April 2019. The payment schedule, introduced in the Summer Budget 2015, requires that payments be made in the third, sixth, ninth and twelfth months of the accounting period (four months earlier than current payment schedule).
A number of changes will be made based on the outcomes of the OECD BEPS Project, including:
The amount of relief (deduction) for interest will be capped at 30% of taxable earnings in the UK or based on the net interest to earnings ratio for the worldwide group, with a threshold limit of GBP 2 million net UK interest expense from 1 April 2017;
Provisions regarding withholding tax on royalties, including:

Domestic anti-treaty abuse provisions to ensure withholding tax applies on royalty payments made to tax havens through conduit companies (effective 17 March 2016);

Extension of withholding tax rights to cover royalty payments for all types of intangible assets (effective after Finance Bill 2016 enacted);
Provisions to ensure withholding tax will apply on royalty payments that are attributed to a UK permanent establishment, even if not made from the UK (effective after Finance Bill 2016 enacted);
Rules addressing hybrid mismatches will be introduced from 1 January 2017;
The patent box regime will be amended to comply with the modified nexus approach from 1 July 2016; and
The link between the UK transfer pricing rules and the OECD Guidelines will be updated so that the interpretation of UK transfer pricing rules will be done by reference to the revised OECD Guidelines from 1 April 2016.
The VAT registration threshold will be increased from GBP 82,000 to GBP 83,000 from 1 April 2016, and the deregistration threshold will be increased from GBP 80,000 to GBP 81,000.
HMRC will be empowered to require the appointment of a value added tax (VAT) representative for foreign online suppliers of goods that have avoided paying UK VAT. If not appointed when required, the online marketplace through which the goods are sold may be made liable for the unpaid VAT.
Legislation will be introduced for a levy on soft drinks charged on volume, with a main rate for drinks above 5 grams of sugar per 100ml and a higher rate for drinks with more than 8 grams of sugar per 100ml. Rates have not yet been decided.
The levy is to apply from April 2018.
A more progressive rate structure will be put in place for Stamp Duty Land Tax for non-residential property with the corresponding rate for each band applying to the portion of the transaction value instead of having the rate increase apply to the whole value:
up to GBP 150,000 - 0%;
GBP 150,001 up to GBP 250,000 - 2%
over GBP 250,000 -5%
In addition, a new 2% rate will be introduced for leasehold rent transactions where the net present value is above GBP 5 million.
The changes will take effect from 17 March 2016.
The Small Business Rate Relief (SBRR) of 50% will be increased to 100% from 1 April 2017 for property with a ratable value of up to GBP 12,000, and tapered relief will apply for property with ratable value of up to GBP 15,000. From 1 April 2020, business rates will be cut through a change in the annual indexation of business rates from the Retail Prices Index to the Consumer Price Index.
The CRC energy efficiency scheme will be abolished following the 2018-19 compliance year, and the Climate Change Levy will be increased from 2019 to recover the revenue lost abolishing the CRC.
The Petroleum Revenue Tax rate will be permanently reduced from 35% to 0% and the Supplementary Charge will be reduced from 20% to 10% with effect from 1 January 2016.
The measures will generally be enacted through the Finance Bill 2016 or the Finance Bill 2017 as the case may be. The effective dates vary by measure as indicated above.
Click the following link for the Budget 2016 page on the Gov.UK website for additional information, including links to all relevant documents.
Treaty Changes (2)
The income tax treaty between Bahrain and Tajikistan entered into force on 10 February 2016. The treaty, signed 28 May 2014, is the first of its kind between the two countries.
The treaty covers Bahrain income tax, and Tajik income tax, tax on profits, and tax on immovable property.
The treaty includes the provision that a permanent establishment will be deemed constituted when an enterprise of one Contracting State furnishes services in the other State through employees or other personnel employed by the enterprise if the activities continue for a period or periods aggregating more than 6 months.
The treaty includes the provision that a permanent establishment will be deemed constituted if an enterprise of one Contracting State carries on any activity which is directly connected with the exploration for or production of crude oil or other natural hydrocarbons from the ground in the other State, or when refining crude oil in its facilities in the other State.
Dividends - 8%
Interest - 8%
Royalties - 8%
The following capital gains derived by a resident of one Contracting State may be taxed by the other State:
Gains from the alienation of immovable property situated in the other State;
Gains from the alienation of movable property forming part of the business property of a permanent establishment in the other State; and
Gains from the alienation of shares or comparable interests deriving more than 50% of their value directly or indirectly from immovable property situated in the other State
Gains from the alienation of other property by a resident of a Contracting State may only be taxed by that State.
Both countries apply the credit method for the elimination of double taxation.
The treaty applies from 1 January 2017.
On 14 March 2016, Bulgaria deposited the ratification instrument for the OECD-Council of Europe Convention on Mutual Administrative Assistance in Tax Matters as amended by the 2010 protocol. Bulgaria signed the convention as amended on 26 October 2015.
According to the OECD overview of signatories to the convention, the convention will enter into force in Bulgaria on 1 July 2016.
Play of the Day
Compare Forms
English translations of key tax forms for over 80 countries, including tax return forms, treaty benefit forms, withholding tax forms, and more.
START TUTORIAL