Worldwide Tax News
Angola's tax administration has announced that several changes in tax legislation have been approved and published in the Official Gazette in July 2020. The main changes are summarized as follows:
Some of the main corporate income tax changes include the following:
The general corporate tax rate is reduced from 30% to 25%;
The reduced tax rate for agricultural, aquaculture, apiculture, poultry, livestock, fishing, and forestry activities is reduced from 15% to 10%;
The tax rate for oil companies is reduced to 35% from the previous rates of 50% or 65.75%, depending on the company;
The tax rate for activities in the banking and insurance sectors and telecommunications operators is increased from 30% to 35%;
The withholding tax rate on services provided by non-resident entities is increased from 6.5% to 15%, which is a final withholding tax;
The rules for the inclusion of exchange rate fluctuations in taxable income is amended such that favorable and unfavorable exchange rate fluctuations can only be included if actually realized;
Deduction rules are changed such that property taxes are no longer deductible for corporate income tax purposes;
The cap for the deduction of depreciation costs incurred on light passenger or mixed vehicles is increased from AOA 7 million to AOA 20 million;
The loss carryforward period is extended from 3 years to 5 years;
The 5-year carryforward period limit for credits arising from provisional corporate income tax payments is abolished (i.e., may now be carried forward indefinitely);
The investment reserve regime is amended, including that investment reserves may be deducted in the 5 tax years following the year the investment is concluded (up from 3 years); and
The penalty for late payment of corporate income tax assessed has been reduced from 35% to 25%.
The law introducing the changes was published on 20 July 2020 and enters into force on 19 August 2020.
A new Property Tax Code was approved that will enter into force on 9 August 2020 and replaces the Urban Property Tax Code. Under the new Property Tax Code, property tax is levied as follows:
Urban property that is not rented is subject to property tax at the following rates based on the registered property value:

up to AOA 5,000,000 - 0.1%
AOA 5,000,001 to 6,000,000 - AOA 5,000
AOA 6,000,001 and over - 0.5% on the registered value above AOA 5,000,000

Rented property is subject to property tax at a rate of 25% on the taxable rental income, which is 60% of the gross rental income (i.e., 15% rate on gross rental income), although this may not be lower than property tax due based on registered value;
Rural property is subject to property tax corresponding to a registered value of AOA 10,397 per hectare; and
The transfer of property is subject to property tax at a rate of 2%.
It is also provided that property tax may be increased by 50% in cases where buildings are left vacant for more than one year or land for construction is not effectively utilized for more than three consecutive years.
A new Labor Income Tax Code has been approved, which provides new tax brackets/rates that apply from 1 September 2020 for Group A taxpayers as clarified in a separate announcement:
up to AOA 70,000 - exempt
AOA 70,001 up to 100,000 - 10.0%
AOA 100,001 up to 150,000 - 13.0%
AOA 150,001 up to 200,000 - 16.0%
AOA 200,001 up to 300,000 - 18.0%
AOA 300,001 up to 500,000 - 19.0%
AOA 500,001 up to 1,000,000 - 20.0%
AOA 1,000,001 up to 1,500,000 - 21.0%
AOA 1,500,001 up to 2,000,000 - 22.0%
AOA 2,000,001 up to 2,500,000 - 23.0%
AOA 2,500,001 up to 5,000,000 - 24.0%
AOA 5,000,001 up to 10,000,000 - 24.5%
AOA 10,000,001 and above - 25.0%
The scope of the taxable income is also expanded to include all wages, salary, remuneration, bonuses, allowances, and other benefits or perks earned as a result of dependent work or the provision of services.
Changes are also made for self-employment income of Group B and Group C taxpayers, including a withholding tax rate of 6.5% on payments for services when paid by entities with organized or simplified accounting. For income excluded from withholding tax, a flat 25% tax rate applies. Where Group B and Group C taxpayers maintain organized accounts, they may be subject to the provisions of the Corporate Income Tax Code for the assessment of taxable income, with certain rules on the deduction of costs.
Amendments to the General Tax Code were published on 9 July 2020 and entered into force on that date. One of the key amendments is for the introduction of a general anti-abuse rule that allows the tax authorities to disregard for tax purposes any acts aiming at obtaining a tax advantage with the abuse of legal forms, as well as establishing taxation of acts or business based on substance and economic reality.
New rules are introduced for claims against assessments and appeals. This includes that the time limit for filing an administrative claim against a tax assessment or other administrative act related to taxes is set at 30 days from the date of notification, with decisions on claims to be issued by the tax administration within 60 days of the claim. Where a taxpayer is not satisfied with a decision and wishes to appeal to the highest body of the tax administration, the time limit for filing the appeal is within 30 days following the notification of the decision, with appeals to be decided within 60 days.
08-04-2020
The Bulgarian parliament reportedly approved the bill to expand the scope of the reduced 9% VAT rate to additional supplies in its final reading on 30 July 2020. This includes:
Beer and wine provided as a part of restaurant/catering services;
Common tourist services and excursions organized by tourist operators and travel agents with occasional bus transport; and
Services for the use of sports facilities.
The bill must now be published in the Official Gazette and will apply from 1 August 2020 to 31 December 2021.
08-04-2020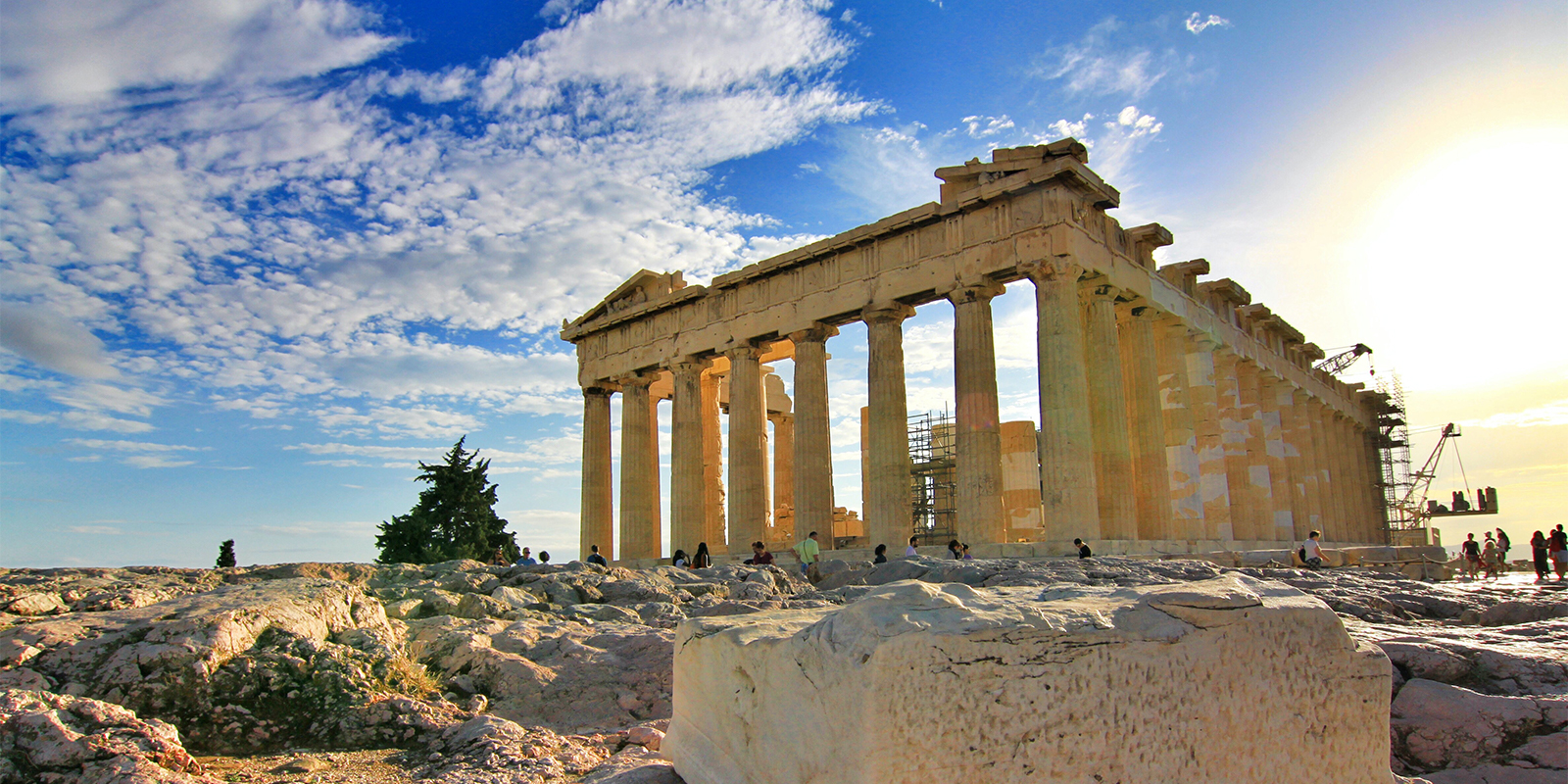 On 29 July 2020, the Greek parliament approved the law to transpose measures of several EU directives, as well as certain other measures. This includes:
Requirements for the reporting of cross-border arrangements as per Council Directive (EU) 2018/822 (DAC6);
New provisions on exit tax and hybrid mismatches as per the EU Anti-Tax Avoidance Directive (ATAD1 and 2);
Tax dispute resolution mechanisms as per Council Directive (EU) 2017/1852;
New provisions allowing for the rollback of APAs, with amended returns for previous years allowed to be filed in line with the terms of a rolled back APA, without penalty; and
VAT quick fixes to increase efficiency in supply chains as per Council Directive (EU) 2018/1910.
With respect to DAC6, the law is in line with the Directive, including in terms of the scope of reportable arrangements, hallmarks, intermediary and relevant taxpayer obligations, etc. The law also provides an exemption from intermediary reporting in the event that it would result in a breach of professional privilege. In such cases, the reporting obligation shifts to the relevant taxpayer. Relevant taxpayers are also required to report when there is no intermediary, because an arrangement is designed in-house, or when the intermediary does not have a presence in Greece.
The law also includes the 6-month deferral for initial reporting provided in response to COVID-19, which includes that the standard 30-day reporting period will begin on 1 January 2021, including in respect of reportable arrangements between 1 July and 31 December 2020. Reporting on historical arrangements between 25 June 2018 and 30 June 2020 will be due by 28 February 2021 and the first period reporting on marketable arrangements will be due by 30 April 2021.
Failing to submit information on reportable cross-border arrangements will result in a penalty of EUR 5,000 if the taxpayer applies a simple bookkeeping system or EUR 10,000 in case of double-entry bookkeeping. The submission of incomplete or inaccurate information will result in penalties of EUR 2,500 or EUR 5,000. In the case of late filing, a penalty of EUR 250 or EUR 500 per month applies for up to three months, after which the penalty is set at EUR 2,500 or EUR 5,000. The penalties apply with respect to each reportable arrangement
With respect to the ATAD, the law provides the standard measures for exit tax, including that in cases where assets are transferred to other EU/EEA Member States, the payment of exit tax may be deferred with the payment of installments over a period of five years. Further, no exit tax is due to asset transfers related to the financing of securities, assets posted as collateral or where the asset transfer takes place in order to meet prudential capital requirements or for the purpose of liquidity management, provided that the assets will revert to Greece within a period of 12 months.
The law also provides for the standard anti-hybrid mismatch measures of the ATAD, as amended. This includes rules for double deduction mismatches and deduction without inclusion mismatches, which are generally addressed as follows:
Where a double deduction mismatch arises, a deduction will be denied at the investor's level, and where the deduction is not denied at the investor's level, the deduction will be denied at the payer's level; and
Where a deduction without inclusion mismatch arises, a deduction will be denied in the payer's jurisdiction and where the deduction is not denied in the payer's jurisdiction, the amount of the payment that would otherwise give rise to a mismatch will be included in income at the payee's jurisdiction (relief provided in the event of dual inclusion income in current or subsequent years).
The anti-hybrid mismatch measures apply in relation to mismatches arising between associated enterprises where there is a holding, directly or indirectly, of 50% or more in the voting rights, capital, or rights to profit.
The exit tax and anti-hybrid mismatch rules apply retroactively from 1 January 2020.
With respect to the Directive on tax dispute resolution, rules are introduced to ensure effective resolution of disputes between Greece and other EU Member States concerning the interpretation and application of bilateral tax treaties and the Union Arbitration Convention, and in particular, disputes leading to double taxation. The rules cover disputes submitted from the publication of the law in relation to income or capital earned in tax years commencing on or after 1 January 2018. Disputes submitted before publication may also be covered if agreed to by the Member States concerned.
08-04-2020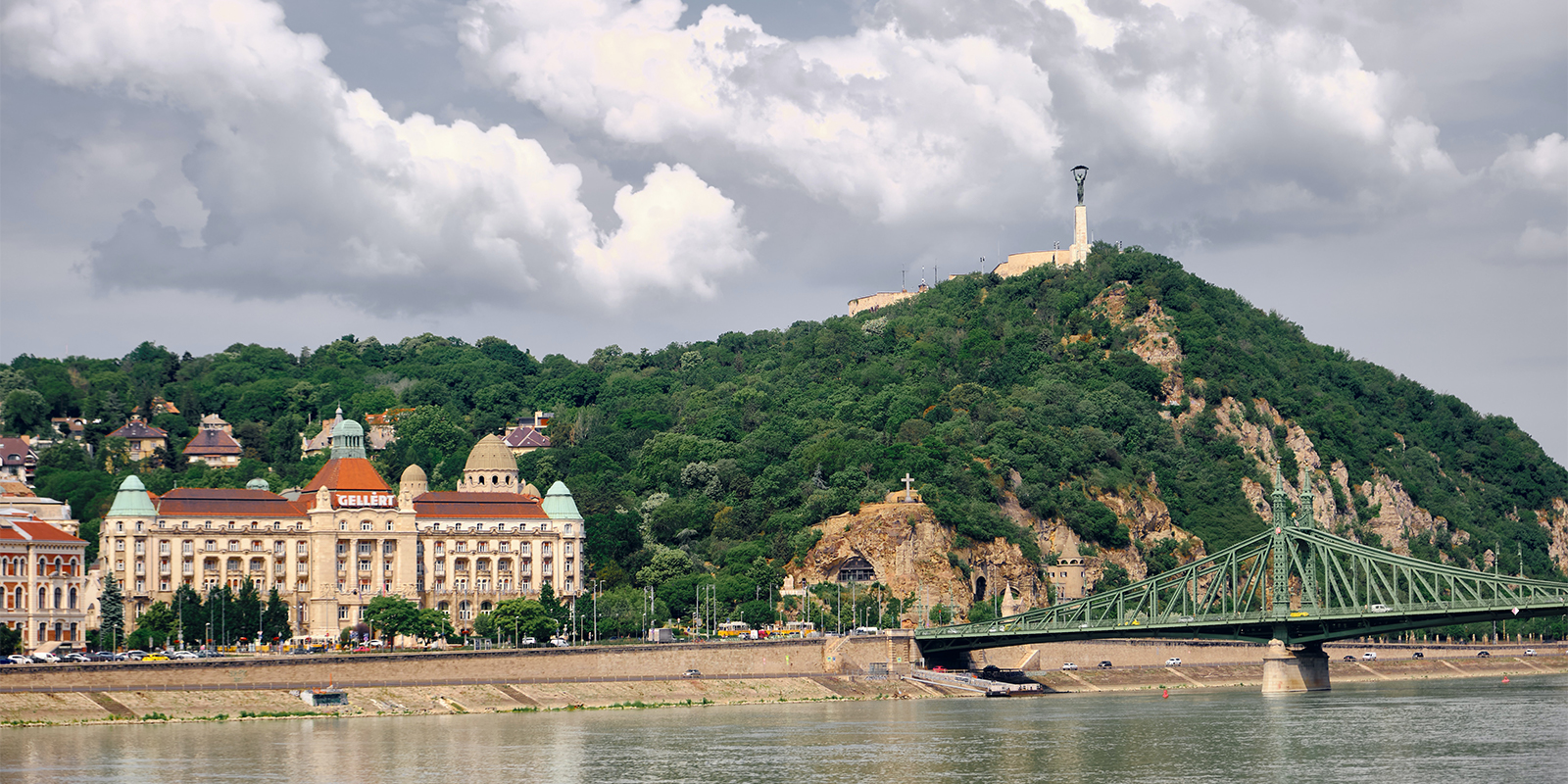 The Hungarian National Tax and Customs Administration has published guidance on the new reporting obligation for cross-border tax planning arrangements (DAC6). The guidance provides an overview of the requirements, including who needs to provide information on reportable arrangements, when the information must be provided (which has been deferred by six months), and how the information must be submitted. With respect to submission, it is provided that information on reportable cross-border arrangements must be submitted electronically using the "KONSTR" form, for which separate guidance has been published.
Lastly, it is provided that if a person fails to fulfill their reporting obligation correctly with false or incomplete data content, late filing, or non-filing, a penalty of up to HUF 500,000 will apply. In the event that there is a continued failure to fulfill reporting obligations following contact from the tax authorities, penalties may be increased to up to HUF 5 million.
08-04-2020
India's Central Board of Direct Taxes issued Notification No. 56/2020 on 29 July 2020, which provides a further extension for the submission of income tax returns for the 2019-20 assessment year (financial year 2018-19). As provided in Notification No. 35/2020, the deadline for filing original and revised income-tax returns for the 2019-20 assessment year was extended to 31 July 2020. With Notification No. 56/2020, this has been further extended to 30 September 2020.
08-04-2020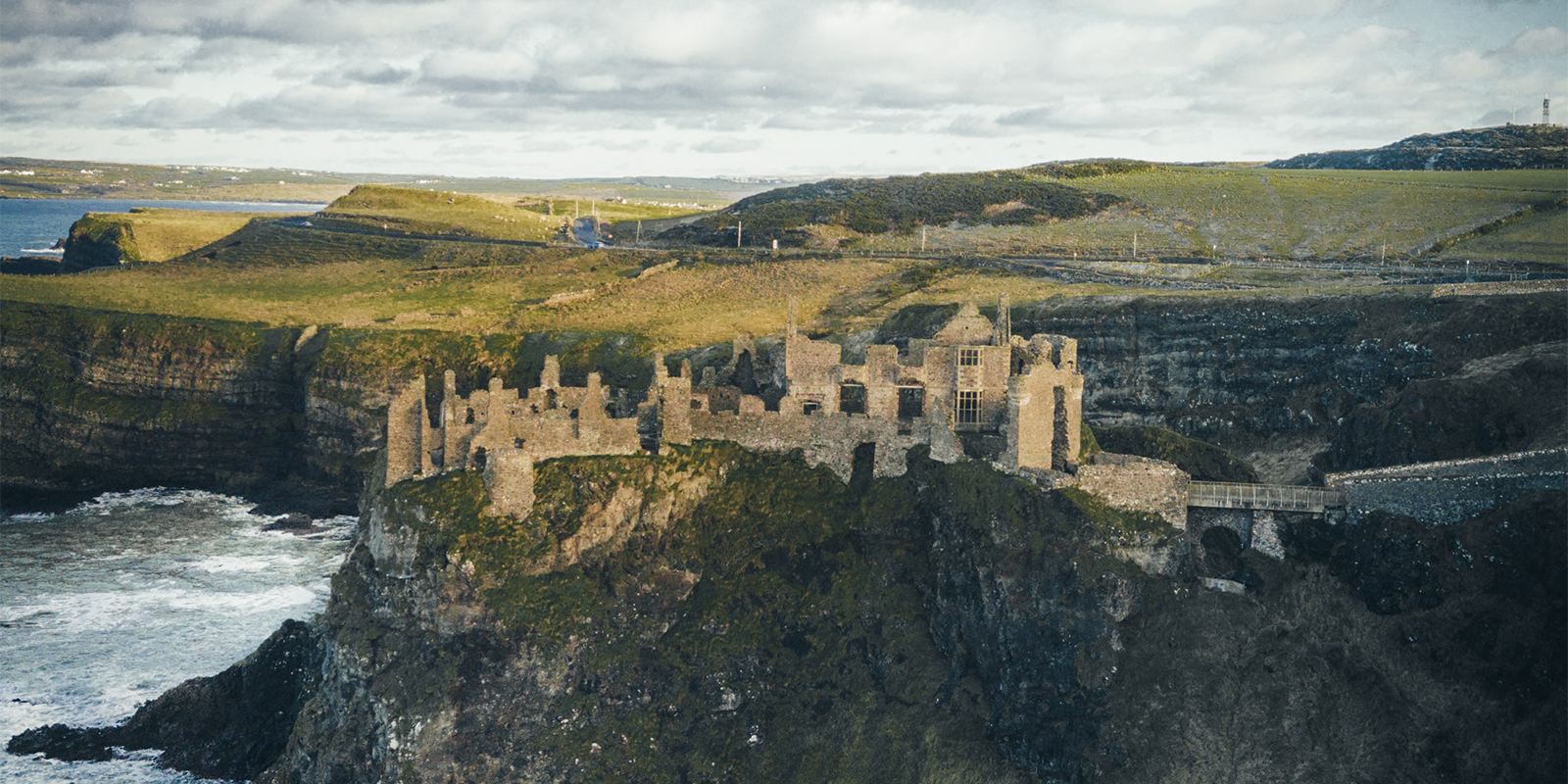 Irish Revenue has issued eBrief No. 142/20 concerning an extension of the temporary VAT measures relating to COVID-19, which includes the zero-rating of specified goods and donations that was to expire 31 July 2020.
---
Revenue eBrief No. 142/20
Temporary VAT measures relating to Covid-19
The guidance note Temporary VAT measures relating to Covid-19 has been updated. The concessional VAT treatment of specific medical products and donations or gifts of goods and meals has been extended to 31 October 2020, subject to review.
08-04-2020
The Mauritius Revenue Authority (MRA) has issued a communique regarding the Government Wage Assistance Scheme (GWAS) introduced in response to COVID-19, which has been extended for the month of July 2020. The scheme is applicable to businesses which have the necessary licence/permit from the relevant authorities to operate the following activities in the tourism sector:
Hotels, guest houses, tourist residences and domains;
Tourist enterprises;
Pleasure crafts engaged in commercial nautical activities;
Travel agencies, tour operators, tourist guides or canvassers;
National airline including Air Mauritius Ltd and Airmate Ltd;
Businesses deriving at least 50% of their income from goods sold or services provided to persons engaged in tourism activities as listed at (1) to (5) above;
Restaurants, pubs, tables d'hôtes holding a tourist enterprise licence;
Contract car businesses contract bus businesses, event management companies; and
Public Attractions, amusement parks, natural sites, and museums.
The Self-Employed Assistance Scheme (SEAS) has also been extended for the Month of July 2020 as provided in an additional communique.
08-04-2020
Nigeria's Federal Inland Revenue Service (FIRS) has announced via Twitter that an additional one-week extension is being provided for the filing of corporate tax returns in 2020 by companies with a December year-end. Previously extended to 31 July 2020 as part of COVID-19 relief measures, the deadline is now 7 August 2020. The one-week extension also applies for monthly obligations that became due at the end of July 2020.
08-04-2020
The OECD has announced the release of a report on the new challenges and opportunities for tax administration that have emerged in supporting wider government responses to COVID-19.
---
New challenges and opportunities for tax administrations emerge in supporting wider government responses to COVID-19 crisis
30/07/2020 – Tax administrations around the globe are taking on new responsibilities to support wider government actions to help address the impacts of the COVID-19 pandemic and support their taxpayers and citizens.
Tax Administration Responses to COVID-19: Assisting Wider Government, a report prepared by the OECD's Forum on Tax Administration (FTA) in collaboration with the FTA's Enterprise Risk Management Community of Interest, sets out some of the considerations that tax administrations may wish to take into account when dealing with these new responsibilities trigged by the COVID-19 crisis which often go beyond the functions normally provided by tax administrations. The report also highlights the opportunities to build on lessons learned to improve the resilience and agility of tax administrations for the future.
"In addition to the support that tax administrations have been giving to taxpayers under their own powers, many administrations have also played a critical role in the provision of wider government support, including financial support", said Pascal Saint-Amans, Director of the OECD Centre for Tax Policy and Administration. "These new roles bring significant challenges in terms of rapid IT systems developments and redeployment of staff, and the lessons learned will help ensure that tax administrations emerge stronger and more agile from the crisis."
The FTA, as part of its continuing support for tax administrations in dealing with COVID-19, has also released a new e-learning course on issues to be considered during the recovery period for successful business resumption. This complements an earlier FTA e-learning course on business continuity in the COVID-19 context.
Created in 2002, the FTA brings together Commissioners and tax administration officials from 53 OECD and non-OECD countries, including all members of the G20. As a subsidiary body of the OECD, it encourages tax authority leaders to come together and co-operate around ideas that can help improve the administration of tax for both government and taxpayers alike. Commissioner Hans Christian Holte from the Norwegian Tax Administration was appointed Chair of the FTA in September 2017. He will be replaced by Commissioner Bob Hamilton of the Canada Revenue Agency as of 3 August 2020.
For more information on the work of the FTA in response to COVID-19, visit http://oe.cd/fta.
08-04-2020
The U.S. IRS announced on 27 July 2020 the issuance of temporary and proposed regulations providing guidance on recapturing excess employment tax credits under both the Families First Coronavirus Response Act (Families First Act) and the Coronavirus Aid, Relief and Economic Security Act (CARES Act). The regulations were Official Published in the Federal Register on 29 July.
---
IRS provides guidance on recapturing excess employment tax credits
WASHINGTON — The Internal Revenue Service issued a temporary regulation and a proposed regulation to reconcile advance payments of refundable employment tax credits and recapture the benefit of these credits when necessary.
The regulations authorize the assessment of erroneous refunds of the credits paid under both the Families First Coronavirus Response Act (Families First Act) and Coronavirus Aid, Relief and Economic Security Act (CARES Act).
The Families First Act generally requires employers with fewer than 500 employees to provide paid sick leave for up to 80 hours and paid family leave for up to 10 weeks if the employee is unable to work or telework due to COVID-19 related reasons. Eligible employers are entitled to fully refundable tax credits to cover the cost of the leave required to be paid.
The CARES Act provides an additional credit for employers experiencing economic hardship due to COVID-19. Eligible employers who pay qualified wages to their employees are entitled to an employee retention credit.
The IRS has revised or is in the process of revising the Form 941, Form 943, Form 944 and Form CT-1, so that employers may use these returns to claim the paid sick and family leave and employee retention credits.
Employers may also receive advance payment of the credits up to the total allowable amounts. The IRS has created Form 7200, Advance Payment of Employer Credits Due To COVID-19, which employers may use to request an advance of the credits. Employers are required to reconcile any advance payments claimed on Form 7200 with total credits claimed and total taxes due on their employment tax returns.
Any refund of these credits paid to a taxpayer that exceeds the amount the taxpayer is allowed is an erroneous refund. The regulations released today authorize the assessment and collection of any erroneous refund of the credits in the normal course of processing the applicable employment tax returns or Forms 7200. This allows the IRS to efficiently recover any refund, while preserving administrative protections for taxpayers.
For more information on the employer credits, see Employer Tax Credits.
08-04-2020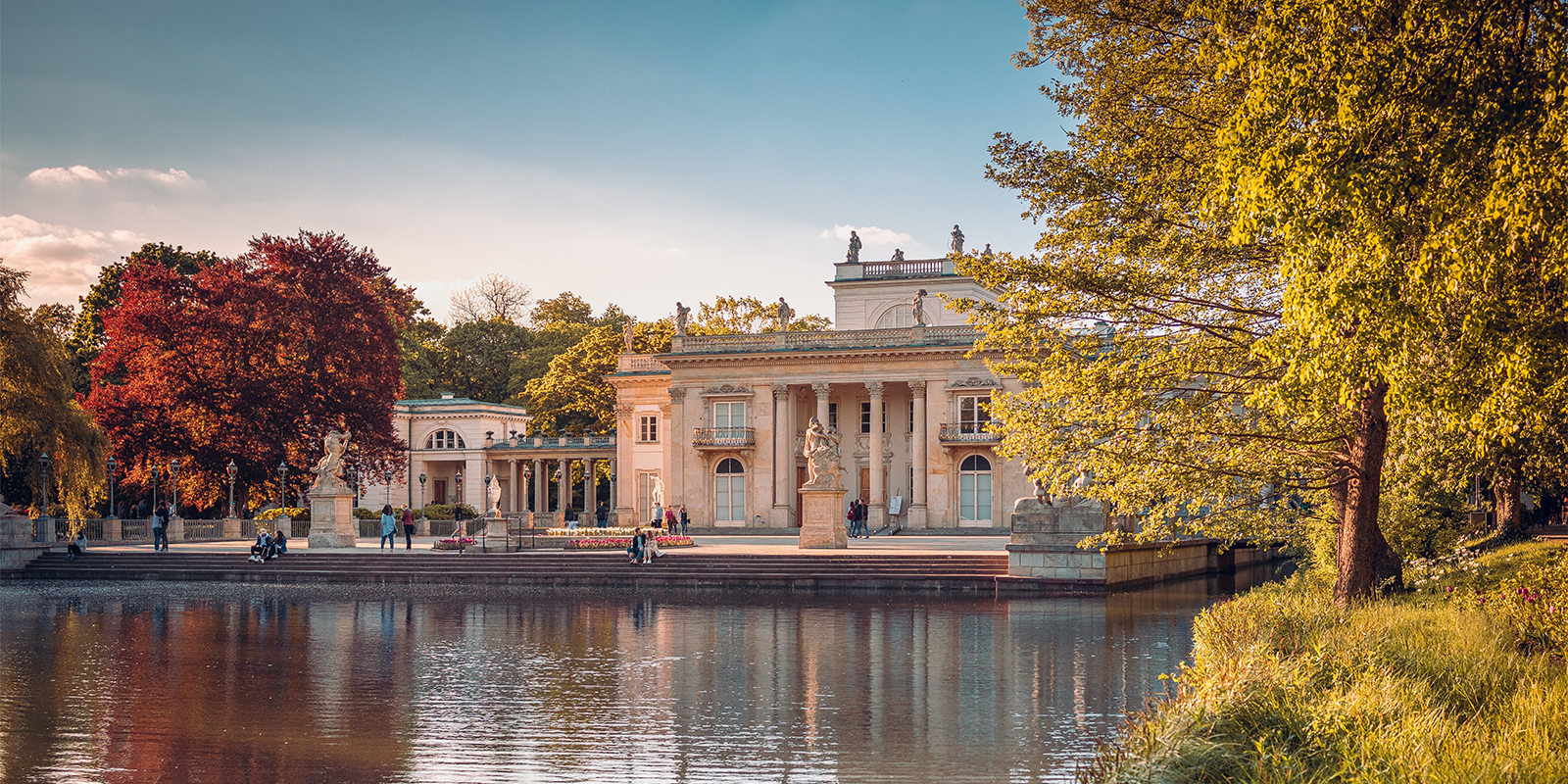 Poland's Council of Ministers reportedly approved the main objectives of the state budget on 28 July 2020, including the plan for the introduction of a new corporate tax regime for certain SMEs based on the corporate tax regime of Estonia. The regime is to be optional and is meant to provide relief for SMEs in response to the effects of the COVID-19 pandemic.
Under the regime, two models will be made available. The first is a comprehensive model under which companies would not be taxed until profits are distributed, similar to the Estonian regime. The second is an investment model under which companies are taxed under the standard corporate regime but are allowed to allocate funds to a special investment account that is fully deductible for corporate tax purposes.
The regime would be available for capital companies with natural persons as shareholders that have annual income lower than PLN 50 million, including stock companies and limited liability companies. Further, such companies would need to have at least three employees and not hold equity in any other company. When elected, the regime is to apply for four years, with a possible four-year extension.
08-04-2020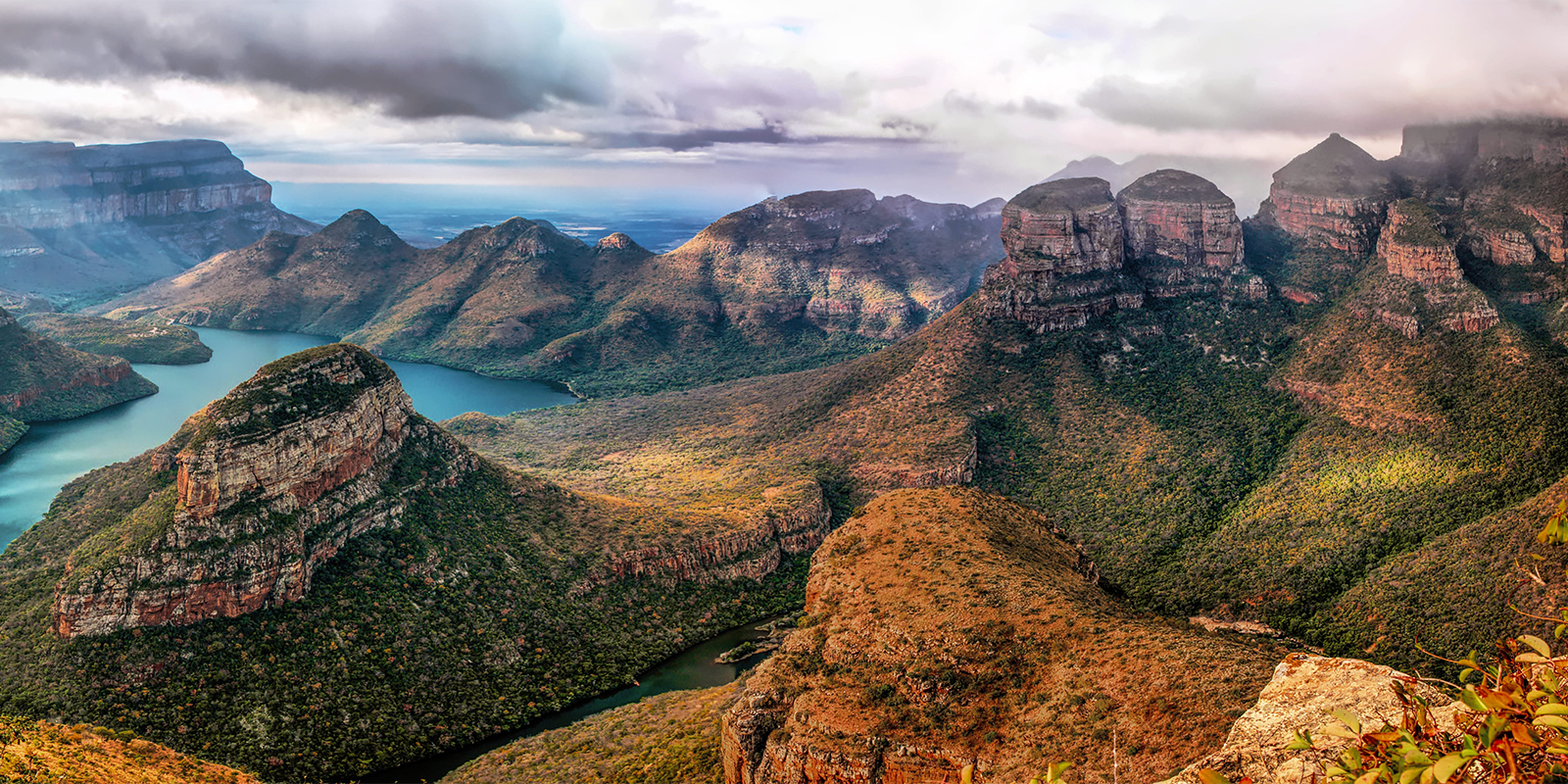 The South African Revenue Service (SARS) has published a draft Interpretation Note – Taxation of the receipt of deposits, which is meant to provide guidance on the words "received by" in the definition of "gross income" and the treatment of the receipt of a deposit in the ordinary course of business. This includes an overview of the applicable law, the meaning of deposit, types of deposits, and other related matters.
The background and conclusion of the draft Interpretation Note are as follows:
Background
In the ordinary course of business, taxpayers may receive money in advance in the form of deposits related to or for goods or services to be delivered or rendered at a future date.
Having regard to the definition of "gross income", the facts of each transaction must be considered to determine whether a deposit should be included in gross income and, if so, in which year of assessment. In the context of deposits received in advance, one of the requirements which has in the past given rise to interpretational difficulties and resulted in the courts being called on to make a determination, is whether the physical receipt of a deposit means it has been received for purposes of the definition of gross income.
An aspect which may be relevant when a deposit is included in gross income is the availability of a deduction for any expenditure actually incurred in the production of that income or an allowance for future expenditure which meets all the requirements under section 24C. This aspect is not considered further in this Note.
Conclusion
This Note deals only with general principles. The facts and circumstances of each case, including the conditions attached to the deposit and the intention of the taxpayer, must be considered.
Deposits received by a taxpayer must be included in the taxpayer's gross income if received by the taxpayer "on his own behalf for his own benefit". For a deposit to be excluded from gross income on the basis that it has not been received by the taxpayer, the amount must be held in trust and generally in a separate trust account controlled by trustees who are appointed to manage the account. The use of a separate trust account, however, does not override the true nature of the transaction and intention of the taxpayer. Thus, even if the taxpayer keeps the deposits in a separate trust account but there is no intention of refunding them, they must be included in gross income in the year of assessment in which they are received.
Comments on the Draft Interpretation Note may be sent by 18 September 2020 to policycomments@sars.gov.za.
08-04-2020
The Russian Ministry of Finance has issued a release announcing that it has begun the process for the termination of the 1998 tax treaty with Cyprus.
Earlier in the year, the Ministry was instructed by the president to review treaties providing for a withholding tax rate lower than 15% on dividend and interest income and approach treaty partners for revision negotiations to achieve minimum taxation of 15%. In this respect, the release notes that negotiations were recently held with Cyprus, during which Cyprus put forward a proposal for revisions. However, after reviewing the proposal, the Russian Ministry of Finance determined that proposal would still facilitate the tax-free withdrawal of financial resources from Russia through Cyprus. In response, the Ministry drafted options for a compromise and offered to hold face-to-face negotiations in Cyprus this week to come up with a solution, but was refused. As a result, the Ministry has begun the process for termination.
08-04-2020
Play of the Day
Worldwide Tax Treaties
Repository including thousands of tax treaties (in English), OECD, UN and US Models, relevant EU Directives, Technical Explanations, and more.
START TUTORIAL